How to facilitate a flowtopic Lean Coffee meeting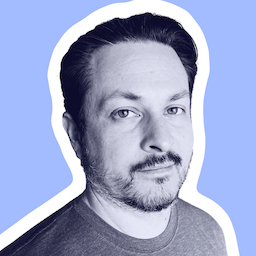 By Clayton Lengel-Zigich • May 5th, 2022
Learn what you need to know to facilitate your first flowtopic Lean Coffee meeting.
Facilitating a Lean Coffee meeting is a lot easier than you think. Especially with flowtopic's helpful facilitator controls. This how-to guide will help you understand how to facilitate your next Lean Coffee with flowtopic.
If you're totally new to Lean Coffee, read our guide about the Lean Coffee Format and sign up for a free account.
Watch the video
Read the steps
Step 1 - Start the meeting
Start a new meeting and set a theme for the meeting. For example you might be running a brainstorming session and set the theme to "UX Brainstorm."
You will also need to decide if the meeting is public or private. Only users in your Organization can join private meetings. Anyone can join public meetings.
Finally, determine if you want to use the "waiting room." The waiting room lets you filter participants as they join the meeting.
Step 2 - Start adding topics
Once the meeting starts and participants start joining, prompt the participants to add topics. Use the gathering prompts to help ask insightful questions of the group. Keep an eye on the timer and add more time as needed using the facilitator controls.
Step 3 - Advance to voting
The next phase of the meeting, voting, is where participants decide what they want to talk about most. Use your votes to say which topics are most important to you. As participants vote on topics, watch the voting bar in the facilitator controls. Also look at the attendee list to see who has used their votes and who has not.
Step 4 - Discuss the topics
When you advance to the discussion phase you'll need to pick a topic to get started. The "to discuss" column is automatically sorted by number of votes. As the discussion takes place keep an eye the timer and prompt a vote as needed.
Step 4.1 - Ask particiants to vote on this topic
Everyone votes on contining the discussion when the time box for a topic runs out. Look for the upvotes and downvotes and make a decision to keep talking or move on.
Step 5 - You're all done
Once the group has discussed all topics, or the meeting time box has expired, the meeting is over. You can reference the topics discussed in the meeting by visiting the meeting again later.
Feedback
How can we make this how-to guide even better? Let us know by reaching out [email protected].
Ready for better meetings?
Start a 14-day Free Trial.
flowtopic is the easiest way to run Virtual Lean Coffee™ style meetings.
Start My 14-day Free Trial