The Lean Coffee tool

for virtual meetings
flowtopic is the easiest way to run virtual Lean Coffee meetings.
"After 6 years I finally found the app that lets me have remote lean coffee meetings the way I need. I love the key feature of a personal meeting link so I don't have to fiddle with scheduling. Thanks flowtopic!"
"Flowtopic removes the hurdles in facilitating remote meetings. The format enables the meeting to just flow."

Derek

Sr. Director of Engineering
Spend less time in meetings
Easily run shorter and more effective meetings. Everyone votes on what's important, so you discuss the most important topics first. Timeboxes keep the meeting on track and the conversations flowing.
No more wasting time on unimportant topics your team doesn't care about.
Become a better meeting facilitator
Take control of your meetings with simple faciliation tools. A timer to keep the meeting on track, participant prompts that keep the momentum going, and distinct meeting phases to avoid getting sidetracked on time-wasting topics.
Sensible defaults make you a better faciliator overnight.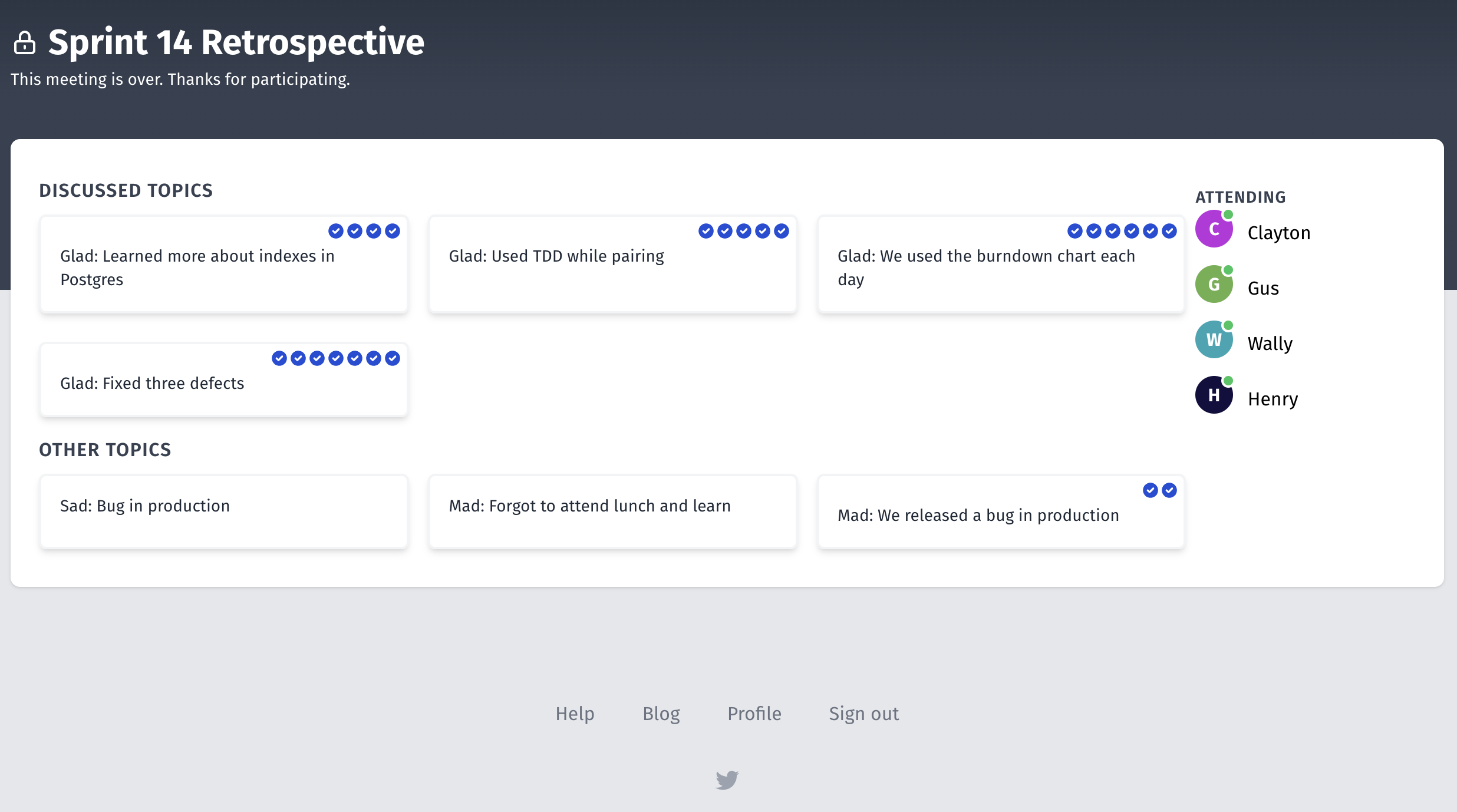 Better meetings. Happier team.
Spend time discussing what's important in short effective meetings your team will actually enjoy attending. Stop stressing about creating the perfect agenda and let the group decide where to focus their attention.
Save your team from mind-numbing meeting mediocrity.